For most of the reporting options that are accessible through InForm, here is what you can expect.
Some report processes may vary. See exceptions below.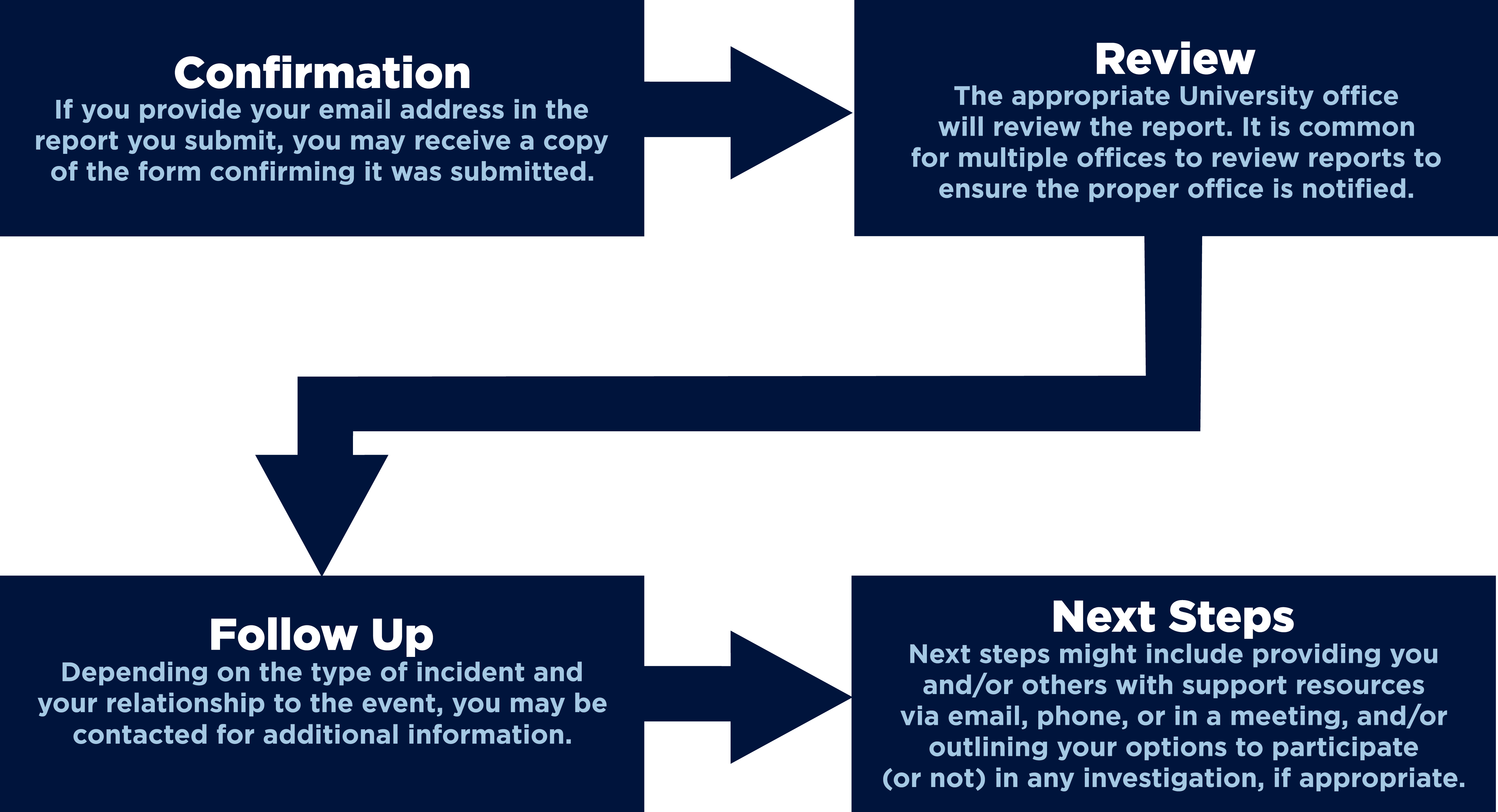 Exceptions
REPORTLINE users always receive a response, regardless of anonymity. REPORTLINE users do not receive a copy of the submitted report. For more information, see the REPORTLINE FAQ.
University Resources
At any time before, during or after you submit your report, resources are available to you for assistance and support.
Download a list of all University resources for students; faculty, staff, and employees; and the community here (Updated form coming soon). This download also appears in the list of resources here.